Glücksschwein - Original Art
$

275.00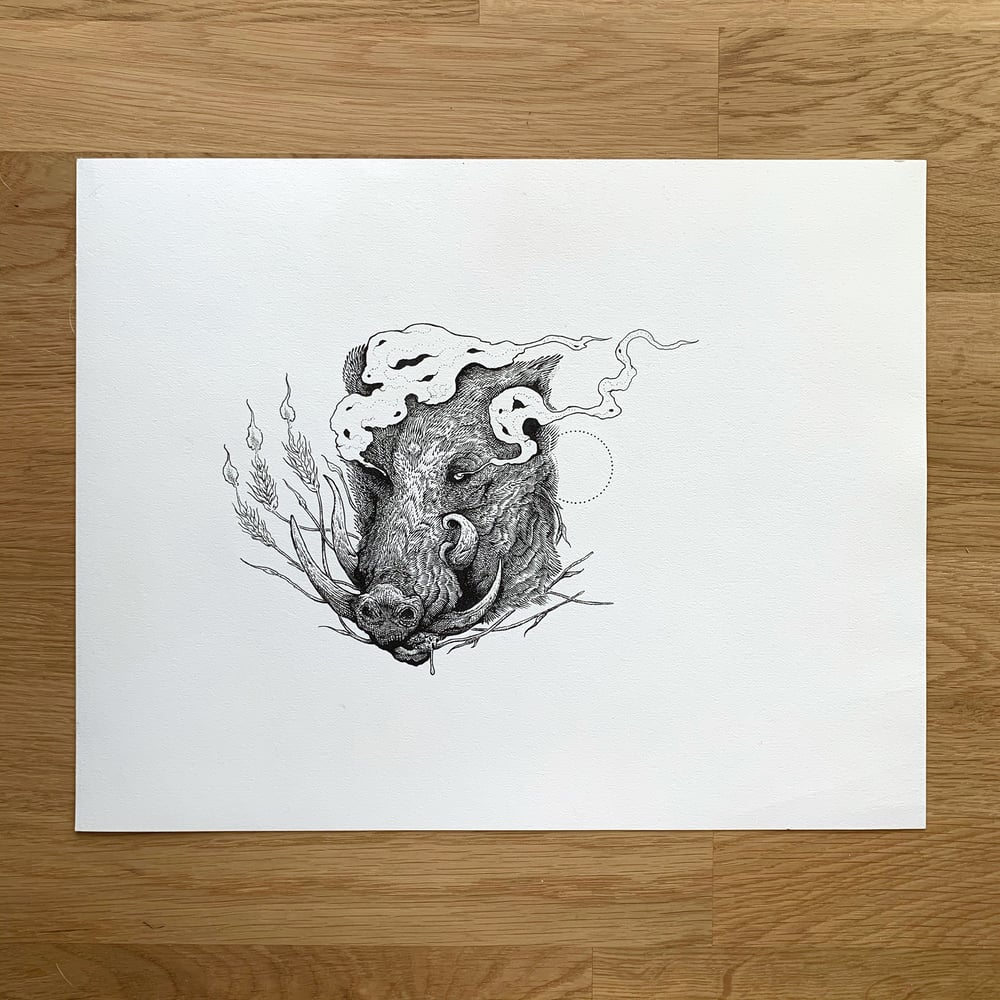 One-of-a-kind, original pen & ink drawing on Strathmore 500 Series Bristol Vellum.
• 11x14"
• Archival ink
• Acid-free paper
• 100lb. (270 gsm)
• Free U.S. shipping included
The German phrase "schwein haben" (literally "have a pig") colloquially means "to luck out."
This modern New Year's good-luck charm traces its roots to early Germanic tribes, in which the boar's head was revered as a symbol of good fortune and used as a protective talisman—commonly featured on helmet crests or battle standards—and was referenced several times in the Old English epic poem Beowulf: "besette swin-licum, þæt hine syðþan ne / brond ne beadomecas bitan ne meahton" ("studded with boar images, so that no sword or war-knife could bite him").
Will this prickly pig bestow you with a bit of good luck? It certainly can't hurt...
Artwork originally created for Motorworks Brewing's "Oktoberfest" label.
SHIPPING DETAILS:
• Free U.S. shipping included
• One (1) signed original piece of artwork (unframed).
• Includes a complimentary vinyl sticker (while supplies last).
• Originals will be shipped in a rigid, padded box via USPS.
• Orders will ship within a week of being ordered; I am a one-man operation packing each and every order by hand, so your patience is appreciated!
• All purchases are final. I will provide a tracking number via e-mail when your item ships.
© Eric Wolfe Sahlsten 2021.
For display purposes only. Original artwork cannot be reproduced or sold digitally, in print, or in any other format. Usage rights belong solely to artist unless otherwise stated.
Share